Carbon Copy
World Earth Day 🌍

By Ellie Hummerston
April 21, 2022 • 1 min read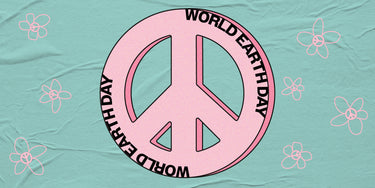 We're a no-BS company, so we're not about to pretend that breakouts or climate change don't exist. 
This Earth Day, we're sharing how Carbon Theory is investing in sustainability. 
We ❤ cardboard
It used to be that only big orders came in cardboard boxes, and you would usually receive your Carbon Theory treats in plastic mailer bags. That sucks for the environment.
Now your Carbon Theory order will always arrive in a recyclable cardboard box. Much better. 
♻
All our products are recyclable.
Our pouches used to be made of two different laminates and were unrecyclable 😬 
We changed that, and they're now 100% recyclable. 
If you're in the UK, check out recyclenow.com to see how and where you can recycle materials your council won't collect.
🥜
We've moved to packing peanuts is so much better for the planet. 
Not sure what to do with them? They're completely biodegradable and dissolve in water, so either pop them in your compost bin or dissolve them in your sink.
🌍
There's still more we can do as a company, and we're committed to educating ourselves around sustainability. 
Got questions? Slide into our DMs.