Carbon Copy
Charcoal - what's the deal?

By Ellie Hummerston
November 03, 2022 • 1 min read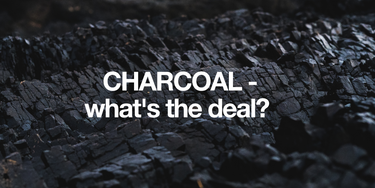 In case you couldn't tell, we're big fans of charcoal in skincare. 
Not a clue what we're on about? Let's break it down for you. Charcoal = Carbon, and it's kinda in our name. 
So, what's so great about charcoal for skincare? What does charcoal do for your skin? Let's get into it.
What is activated charcoal?
Activated charcoal is NOT the same stuff you chuck on the bbq. 
Activated charcoal is produced when regular old charcoal is exposed to a very high heat. This creates tiny holes in the charcoal, making it super absorbent, which means it can trap chemicals and toxins within it.
What are the benefits of charcoal in skincare?
Activated charcoal can absorb bacteria and toxins in the body, and the same goes for your skin. It helps draw out impurities, removing any trapped gunk, grime and acne-causing bacteria from your skin. 
As for helping with your acne - charcoal does that too. Activated charcoal in skincare can really help to eliminate the bacteria that causes acne, leading to a reduction in breakout, redness and irritation. 
What are the best charcoal skincare products?
Well, we might be biased, but we'd say Carbon Theory has nailed the activated charcoal skincare formula. And, it turns out that experts agree, as our trophy cabinet is getting pretty full. 
The OG, award-winning Carbon Theory Facial Cleansing Bar