Carbon Copy
Christmas Gift Guide For The Impossible To Buy For

By Sam
December 05, 2022 • 1 min read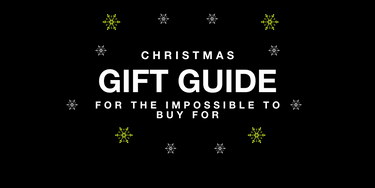 You've nailed Christmas shopping. You've picked out perfect gifts for everyone. They're thoughtful, not too expensive, and you know they're going to love them. But wait. There. You turn over your list and there's one more name. You knew you should have checked it twice. 
You forgot the most awkward person of all. 
Oh god. What do you do now? Well, luckily we have the answer. We've picked four of the most awkward people to buy for, and given you an easy peasy and inexpensive gift solution.
The answer? It's our fab Build-Your-Own-Box-Set deal. Select three products and get it for 10% less, and packaged in a cute box - all it needs it a little wrapping paper and you're all set for under the tree.
You're welcome.
Your Fussy Auntie
If your Auntie is anything like ours, she's a nightmare to buy for. Encourage her to chill out and have some me-time with this trio of relaxing products.
Salicylic Acid Exfoliating Gel Cleanser
Facial Purifying Tonic
Breakout Control Mineral Mud Mask
Your Gorgeous Best Pal
They're already gorgeous - but we all struggle with a spot every now and then. Add the fact that they deserve the best in life, we've added some serious pampering products to this box.
Spot Paste
Overnight Detox Serum
Breakout Control Mineral Mud Mask
Your Clueless Sibling
Got a sibling that's a bit of a novice when it comes to skincare? Keep it super simple with this basic trio for brighter, spot-free skin.
OG Facial Cleansing Bar
Vitamin E Moisturiser
SPF50+
Your Jet-Setting Mate
Shopping for someone that's always on the go? Whether they're flying or jumping on a train, we've got you covered with three products that are super travel friendly.
SPF50+
Bi-Phase Cleansing Water
Cleansing Pads.