Carbon Copy
How to get your 'beauty sleep'

By Ellie Hummerston
March 30, 2022 • 1 min read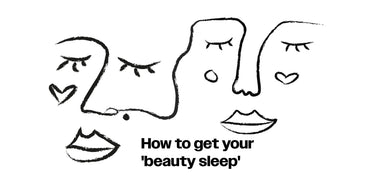 So, TikTok has taken over your life and you desperately need to become "that girl". Same.
"That girl" is fit, loves herself and seems to have it all. 
If you wanna be "that girl", there's one thing you need to master: beauty sleep. You can't get up at 5am for sunrise yoga if you're exhausted, and your skin is going to show it if you suddenly start trying to exist on five hours of sleep a night. 
How lack of sleep affects your skin
Research shows that when we sleep poorly, it shows up on our skin. We're talking faster aging, dark under eyes, dehydration and, of course, breakouts. So, if you're suddenly setting your alarm several hours earlier, but not adjusting your sleep schedule along with it, pretty quickly your skin is going to start getting extremely stressed out. 
"That girl" evening routine for amazing sleep (and skin)
Get an early night
If you're really going to be getting up at 5am to be your best self, you need to be falling asleep by 9pm to get a decent night's rest.
Wash the day away
It's incredibly important to wash your face before bed. Otherwise, all the grime, SPF and makeup that's accumulated on your face throughout the day is going to sit there all night, meaning your skin can't breathe. Also, it's kinda gross. Start with a really good cleanse - we'd suggest either our OG Facial Cleansing Bar or our new Bi-Phase Cleansing Water - your choice.
Nourish your skin
"That girl" only uses products that are simple and effective; she's low maintenance and doesn't need a 10 step routine for glow. Use a full pipette of our Overnight Detox Serum to lock in moisture, reduce redness and fight breakouts while you sleep. If you have dry skin or sleep in a low humidity room - aka air con - follow up with our Facial Moisturiser.
Wind down 
Plug your phone in and then leave it alone! Putting screens away before bed means we're much more likely to get a good night's sleep. Try journaling about your day or practising gratitude, or maybe just dive into that book you've been meaning to finish for ages.