Carbon Copy
That's a WRAP on 2021

By Ellie Hummerston
December 16, 2021 • 1 min read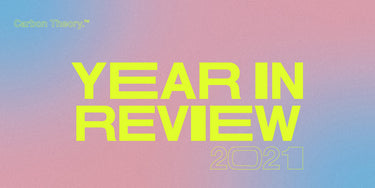 Ready for a BRAND-SPANKING New Year? WE ARE. 
But, FIRST let's have a look at what we've achieved in 2021.
Another award for our shelf
PHEW. Another one for the trophy case! While we know our products are the bees knees, it's always nice when other people agree. Thanks to the team at Cosmopolitan for naming our Day-Lite SPF as one of their best picks of the year. 
Doing our bit for the planet! 
Our Facial Cleansing Wash packaging is now made of sugar cane, making your recycling a bit sweeter and easier. 
Did someone say NEWNESS
This year we launched our beauty editor approved Day-Lite range, including our super-hydrating SPF and Bi-Cleansing Water. 
Carbon Copy
We created our all-singing-all-dancing guide to skincare. Packed with everything you need to know about your skin, explore skin secrets over at Carbon Copy.