Carbon Copy
Your Carbon Theory Christmas gift guide

By Ellie Hummerston
December 01, 2021 • 3 min read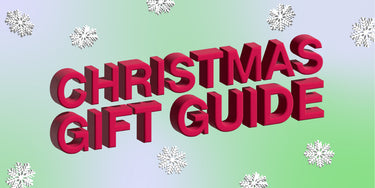 It's ALMOST Christmas. 
And, the team at Carbon Theory are looking forward to a week of Christmas films, lazy mornings and far too much food. But before we all kick back for some much needed R&R, there's the small matter of Christmas shopping. 
Don't panic, we've got you covered. From your BFFs to your boss, we've got something for everyone.
Something for your BFF - Daily Cleanse Set 
Made for all skin types, the Daily Cleanse Set is the perfect gift for a pal. Packed with everything they'll need for glowy skin, including: our award-winning Facial Cleansing Bar, daily Moisturiser and our bestselling Mineral Mud Mask. Everything they'll need for glowing skin.
Something for the skincare lover - Day-Lite Sunscreen
What do you get the pal that has all the latest skincare? Sunscreen. The best defence against almost every skin concern and something even the biggest beauty lovers can forget to top up. With its unique super-lightweight formula, broad-spectrum UVA and UVB sun protection and built-in hydration, our Day-Lite sunscreen is the perfect gift for the skincare lover. 
Something for the gym bunny - Cleansing Pads
Got a friend that lives for their HIT class? These easy to use Cleansing Pads are the perfect post-workout gift. After a quick cleanse, they simply swipe these acid-packed pads over their skin to reveal a brighter, tighter complexion. The perfect post-workout treat. 
Something for the work wife - Overnight Detox Serum 
Buying for your boss or work colleagues can be tricky. But, our Overnight Detox Serum is the perfect gift for someone who needs a quick pick-me-up. Packed with hydrating vitamin E and organic tea tree oil, it'll leave skin glowing and hydrated. Made for all ages and skin types, it's perfect for those who need a bit of me time. 
Something for the new parent - Facial Cleansing Wash
Buying for a new parent can be tricky. But, our Facial Cleansing Wash is the ideal gift. This multitasking magic cleanser removes make-up and day-to-day build-up, leaving skin cleansed and hydrated. Perfect for those short on me-time. 
Something for the frequent flyer - Double Pack of Cleansing Soap
For those that are always on the go, look no further than our award-winning Double Pack of Cleansing Soap. Packed with charcoal to draw out daily toxins and shea butter to gently nourish skin. Sealed in reusable and easy-to-travel packs, it's the perfect on-the-go facial.